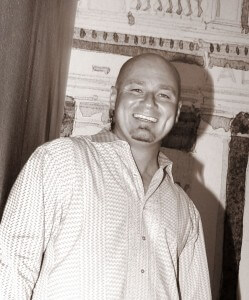 Mr. Gulledge is currently the President of BrianGulledge.com & BogDock, a small consulting firm focused focused on business development, sales, online marketing and website development for multiple clients and industries. Prior, he had spent the last 10 years working for private equity or Fortune 500 companies turning around failing businesses or divisions and growing online revenues.
As the President of Nationwide Recovery Systems, LTP he successfully turned a debt recovery company that had a 3 year track record of losing in excess of $1.5 million each year into a Net $1 million profitable company in 90 days.
As the President of Beckett Media, he successfully moved a print magazine publication into an online subscription based site saving the company from CH. 7 bankruptcy and increasing EBITDA by 190% in 18 months. The site included multiple subscription products, store fronts, eCommerce and trading platforms along with social sharing for enthusiast.
He has served as the President of NRS, Beckett Media, A&F Custom Mfg., and Maverick Custom Plastics, Inc. as well as the Director reporting to the CEO for Verizon Information Services (AKA SuperMedia) in charge of all online marketing for Superpages.com and Incpetor.com which was listed in Inc 500′s Top 10 Online Agencies for 2008.
Mr. Gulledge has a Bachelor's of Science in Engineering with a focus in Mechanical and Manufacturing.
BrianGulledge.com – Search Engine Marketing is currently a leading internet marketing consulting firm focused on over-delivering for every client I accept. I have developed a specialized mastermind group of SEO strategist, visual designers, social media mavens, conversion optimizers, and coders. By pioneering new methods for our own products and services, we have found success where others have failed. I am about being transparent with customers and getting results. While I don't guarantee rankings, I excel at delivering substantial value for every one of my clients and promise professional services backed by results.
Since we focus on all areas of internet communications, we are able to determine exactly how to drive higher revenue and ROI values, regardless if that means higher organic search rankings (SEO), Paid Search Advertising, Social Media, updated website design and content, Video, or a combination of all these options. Our integrated approaches have helped all of our customers maximize their marketing budget while providing tangible and impressive online results.
SEO, SEM, social media and other online strategies for past clients include such industry leaders as: Superpages.com, Switchboard.com, HSN.com, BestBuy.com, Footlocker.com, EveryCarListed.com and many more.
Consulting Projects Include:
Online Revenue and Traffic Strategies
World Class Search Engine Optimization (National, E-commerce and Multi-Local)
Integrated Online Lead Generation (PPC, SEO and Conversion Optimization)
Marketing Strategy Consulting (Web Analytics, and Online/Offline Attribution Analysis)